Little A and I took a long, leisurely drive to St Louis to visit our pals Phil and Trevor this weekend. Wasn't sure I'd be up to the trip, but we took our time, spent a little time at a McDonald's playland and it worked out great.
Of course, my friends probably felt a bit over-ran by a two year old fresh from a six hour drive, but other than having to move a dozen posessions up to the mantel, they hid any stress well. Little A had a blast playing rough with Trevor.
Although, hiding the broom might have been a good idea - we just didn't think of it fast enough!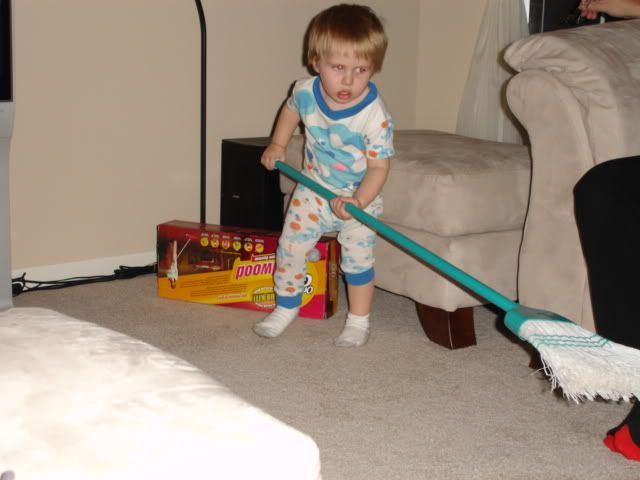 They even suggested the trip to the zoo which was a big hit for Little A. Buzz & Woody got to go as well!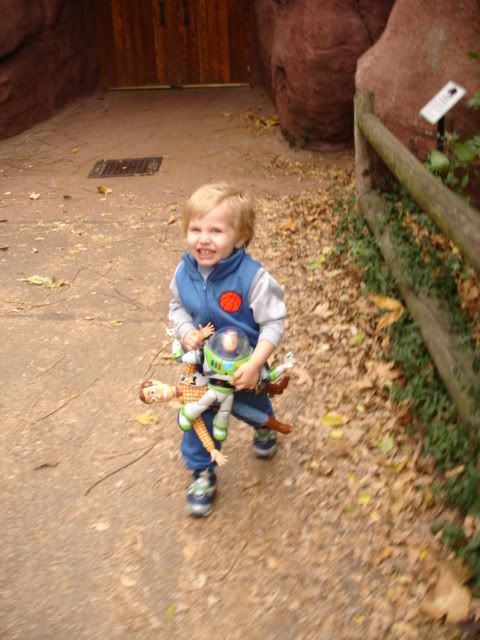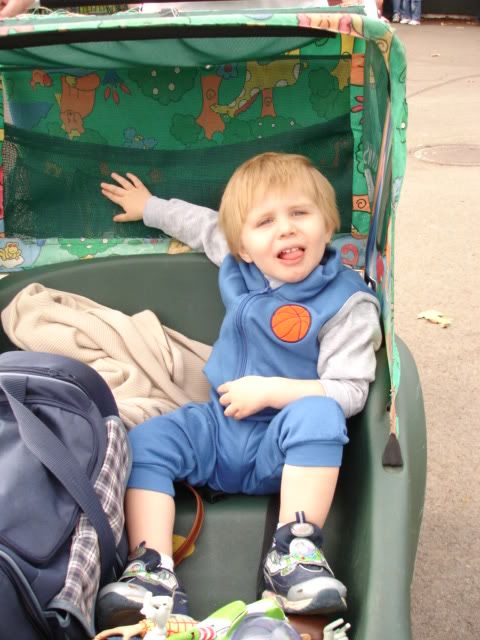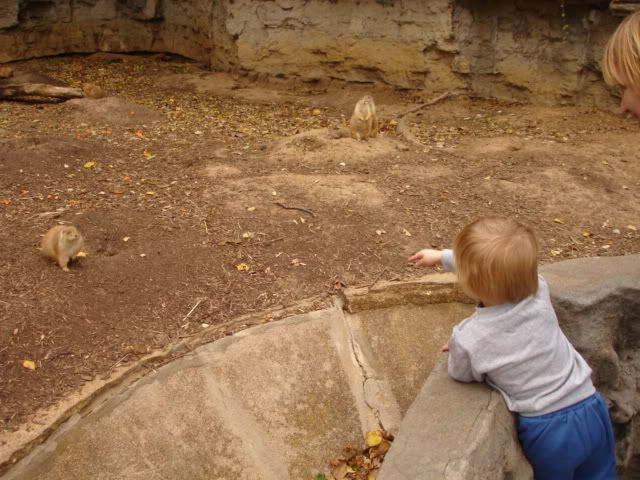 And Little A even got to chase a peacock or two around for a little while.